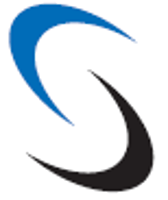 ANALYTICAL DATA
S O L U T I O N S


Analytical Data Solutions has created value in organizations ranging in size from one employee to Fortune 100 companies since 1998.
Analytical Data Solutions performs custom data analysis and designs Excel based business and educational tools that simplify complex tasks and drive logical decisions based on real data.

Our solutions will save labor dollars by simplifying analytical and reporting tasks. The true savings comes from the output of the product itself - data driven strategy with substance.

Call Analytical Data Solutions today to see how your organization can begin to enjoy these benefits.
Labor savings - Analytical Data Solutions gives your organization access to extensive management, financial and marketing experience at a variable cost.

Decision improvement - Lead your organization with comprehensive visibility to critical data and metrics using our custom decision tools.
Information Technology savings - using an application that is already deployed throughout your organization eliminates software investment.
Training savings - benefit from powerful, customized tools without costly application training

Productivity improvement - Analytical Data Solutions tools are designed to save time performing complex tasks and analysis and eliminate costly rework.