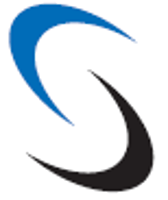 ANALYTICAL DATA
S O L U T I O N S


Professional Excel consulting and data analysis
Analytical Data Solutions provides professional Excel consulting and data analysis services for organizations of all types and sizes. Our professional data analysis, Excel advice and custom Excel based tools increase productivity, improve accuracy and reduce waste at a fraction of the cost of traditional IT application solutions. Whether you need a professional Excel consultant, one-time analytic services or custom user tools, Analytical Data Solutions has the knowledge, the creativity and the real-life experience to develop solutions for every functional area of business and educational organizations. Areas where we have provided customer value include:
Trusted Excel Guru - Every company needs one...that creative resource that can take your data and create incredible Excel solutions and tools.
Professional Data and Survey Analysis - Do you have large amounts of data or survey results and want to turn them into actionable information? We have the expertise to collect, analyze and present complex data in easy to use and understand formats.
Educational Assessment Analysis - Get the most out of your valuable student assessment data. Analytical Data Solutions develops and builds tools to provide assessment data disaggregation, analysis and reporting at the district, school, classroom and student level. We specialize in the integration of annual and short-cycle assessment test results from disparate providers.
Customer Value Quantification and ROI Tools - Describe the complete value of your services or products. ADS value quantification and ROI tools professionally present the ROI that your products and services bring to your customers.